This Is Another Post On the Top 3 Client For Minecraft Read Carefully And Comment Your favorite …
1. Astral Client 
Astral Client is an all-in-one optimization client-resource pack for Minecraft Bedrock Edition.  It offers a variety of features such as unlocked V-Sync and Max Framerate Settings, Optifine features, and more.
What's new in Astral Client V6?
A lot. Let the pictures speak for itself.

2. Hydra Client  
❖ Hi there! are you finding a client to win every game on mcpe?
"The most agressive client"
❖ PatarHD
❖ Here we brought you Hydra Client
❖ Brand new Hydra Client is here! with insane features!
❖ Hydra Client offers you a optimization for pvp and cleaner ui.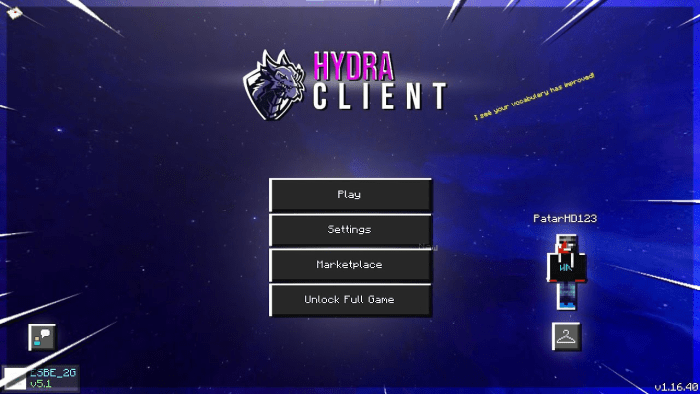 3. Optifine By Zhepxy
FPS boost (examples)
– doubling the FPS is common
– decreases lag spikes and smooths gameplay
Support for HD Textures (info)
– HD textures and HD fonts (MCPatcher not needed)
– custom terrain and item textures
– animated terrain and item textures
– custom HD Font character widths
– custom colors
– custom block color palettes
– custom lighting
– unlimited texture size
4.Skyee Shaders